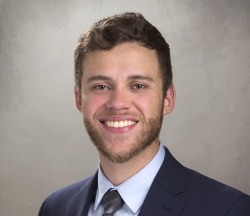 Michael A. Magoulas
Michael Magoulas is an associate attorney in the Coral Gables office. He received his LL.M. in Taxation from the University of Florida, J.D. from the University of Miami School of Law (cum laude) and a Bachelor of Science degree from Florida State University (cum laude).
While in law school, he received several honors and distinctions, including: Dean's List, CALI Book Award in Trusts and Estates, and a Dean's Certificate of Achievement Award in Corporate Taxation.
In the LL.M. program, Michael focused his studies on the taxation of gratuitous transfers, estate planning, and income taxation of trusts and estates.