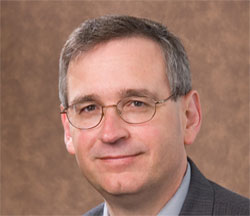 John J. Grundhauser
John J. Grundhauser is a shareholder of Dunwody White & Landon, P.A.
Mr. Grundhauser graduated cum laude from the University of Miami School of Law where he was a member of the Order of the Coif, and also served on the University of Miami Law Review as an Associate Editor for two years.  John received his undergraduate degree from Lindenwood University with a double major in mathematics and communication arts.
John is a member of the American Bar Association: Real Property, Probate and Trust Law, Taxation and Law Practice Management sections, The Florida Bar: Real Property, Probate and Trust Law and Tax Sections, Dade County Bar Association, and the Estate Planning Council of Greater Miami.  In addition, John served as the past Chairman of the Board of Trustees of The Miami Foundation (formerly the Dade Community Foundation). He also served two years as Chairman of the Program Committee of the same organization.  John is a past member of the Board of Directors of the Miami Lighthouse for the Blind and Visually Impaired and a past Elder of Miami Shores Presbyterian Church.
Mr. Grundhauser focuses his practice on estate planning, estate and trust administration, gift, estate and generation-skipping transfer ("GST") taxation, and income taxation of trusts and estates.
John is recognized for his trusts and estates expertise in "The Best Lawyers in America" (2007-2023).  John has also been recognized as one of South Florida's top lawyers in the "South Florida Legal Guide" 2005-2023, and initially as an "Up and Comer" in "The List: South Florida's Top Lawyers" in the 2001 edition of same guide.  John has also been selected for inclusion in the Florida Super Lawyers list (2006-2009, 2011-2023) published by Thomas Reuters.  In addition to being well recognized by his peers, John is a co-author of "Estate Planning for the Solo Practitioner:  What Happens if I Die Tomorrow?," Florida Bar Journal, January, 1994, and "Practice Alert: Private Letter Ruling Extends Availability of Protective Section 2032 Elections," RIA Estate Planners Alert Newsletter, Vol. 24, No. 11 (Nov. 2, 1999), and the author of Note, "The DES Manufacturer Identification Problem: A Florida Public Policy Approach," 40 University of Miami Law Review 857, 1986.

John J. Grundhauser: Best Lawyers 2022